CORONAVIRUS: Effects on the global markets
No one really will know the end effect of the coronavirus until after the virus has been contained, we think that challenges,  like the coronavirus, is going to lead to an incredible time of innovation in the healthcare industry.  Innovation allows us to address these diseases or these conditions with a lot of technology, genomics, viral protection, and vaccines.
Knife in the heart of the old economy
We believe the coronavirus is just one more knife in the heart of the old economy. The way that people used to work together, meet face-to-face, solve problems, that innovation, the data revolution, the artificial intelligence, the ability to video conference, all of these things, buying your goods on the internet instead of by face-to-face is meaning that the old economy, the brick and mortar retail economy in the United States may continue to contract and be challenged.
Considerations for Investors
While those companies that have digital strategies and have strategies that allow people to buy things over time, or through subscriptions, and are innovative we think are going to continue to provide incredible investment opportunities.
Opportunities in healthcare
Especially when we talk about things like healthcare and the ability to detect cancer, detect disease early when we look at genomics and the ability to personalize the ability to address a disease for me individually, as opposed to just a blanket for the whole area. We think these are going to be great opportunities for investments.
Impact on individual companies
The coronavirus outbreak has caused a lot of companies to reassess their supply chains, reassess how they're doing business, where they're doing business and how their revenue streams are working.
One more step in innovation
What we're seeing is that it's again one more step in innovation, because companies are going to continue to look at how they can mitigate this type of risk, while other companies are going to be looking at how to solve the specific problem of these viruses.  So we think that this is a great opportunity for some companies who are going to able to address this and they're doing it through technology, through data, through artificial intelligence, and it's a sign that this step, this problem that we have today is going to create opportunities for the future.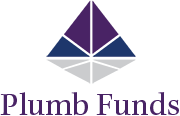 Learn more:
Plumbfunds.com
866.987.7888
Important Information
Opinions expressed are those of the speaker as of March 2020 and are subject to change, are not intended to be a forecast of future events, a guarantee of future results, nor investment advice.
Click here for Plumb Balanced Fund holdings.
Click here for Plumb Equity Fund holdings.
Fund holdings are subject to change at any time and are not recommendations to buy or sell any security.
CATEGORIES
SIGN UP FOR THE PLUMB LINE
STAY UP TO DATE ON OUR CURRENT INSIGHTS AND PORTFOLIOS.