Tom Plumb addresses the belief that over time value investing outperforms growth investing.
Tom Plumb on Growth and Value Investing
Do most investors believe that value outperforms growth in the long term?
There are a lot of studies that indicate that over time value investing outperforms growth investing, but it hasn't been the case in the last 20 years and the reason is because things have changed so dramatically, and the way that these studies were measured. You can't just measure the value of a company and say it's a growth company. It has to be a company that's fundamentally growing. If you look at the S&P 500 and the top capitalization companies, they grew into becoming the largest companies. They didn't maintain to be the largest companies.
Didn't Warren Buffett make his living finding value companies?
Warren did, and that world of Warren Buffett and Benjamin Graham that existed 50, 60 years ago doesn't exist anymore. Warren's fond of saying that he would like to buy a company today, but things are too expensive. That's because the world has changed so dramatically. The world that they used where you could buy companies below working capital, below liquidation value, that world doesn't exist anymore. Big data has changed it so much.
Growth investors have outperformed value investors since the financial crisis. When do you anticipate the transition point?
That's a very good question because, after 13 years of growth investors outperforming value investors by such a dramatic fashion, people are anxious and concerned about when will this cycle end. What I can tell you is that anticipating a transition point is often like being wrong if you're years early, and what you can see is that the market is continuing to reward growth, and until you start to see an actual change, anticipating for that change doesn't make any sense.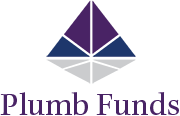 Learn more:
Plumbfunds.com
866.987.7888
Important Information
Opinions expressed are those of the speaker as of May 2019 and are subject to change, are not intended to be a forecast of future events, a guarantee of future results, nor investment advice.
Click here for Plumb Balanced Fund holdings.
Click here for Plumb Equity Fund holdings.
Fund holdings are subject to change at any time and are not recommendations to buy or sell any security.
CATEGORIES
SIGN UP FOR THE PLUMB LINE
STAY UP TO DATE ON OUR CURRENT INSIGHTS AND PORTFOLIOS.