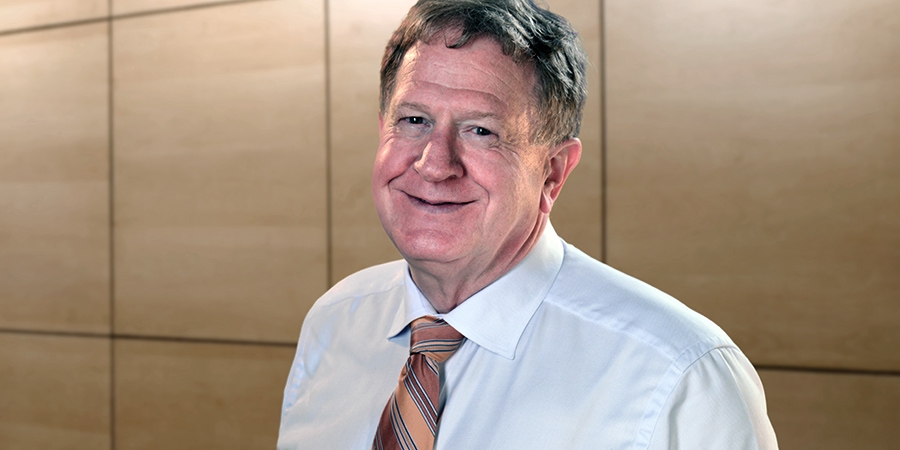 Tom Plumb sees a strong dollar and the advent of new technologies fostering greater productivity for companies and individuals in this radio interview with Bloomberg's DayBreak Asia.
Transcript:
Bloomberg:                 I'm joined on the phone now by Tom Plumb. He's the Chief Investment Officer at Plumb Funds. How you doing, Tom? Tell us about inflation because you are suggesting that we're at a crossroads where inflation forces may temporarily reverse a long-term trend of deflationary pressures here as well. Is that a crossroads or is it a fork in that road, in other words, as Yogi Berra once said, if you get a fork in the road, take it.
Tom Plumb:                Right. Well, what I think is that we've had some very strong deflationary forces by the strong dollar and by the advent of a lot of the new technologies that have allowed companies to be more productive, individuals to be more productive and have lessened our requirement to have commodities as part of the whole GDP. So commodity purchases, manufacturing, all those things that have had some pressure on their pricing recently, they're actually such a significantly smaller part of GDP that they don't affect us as much as they had in the past.
Bloomberg:                 Well, we don't see a lot of upward pressure on wages. Is there anything out there that actually changes this dynamic that technology and the way that the world has moved over the past 20 years, keeps prices in check?
Tom Plumb:                Well, I do think we will start to see some wage inflation, and I don't think that's necessarily a bad type of inflation. I think the bad type of inflations come when, oil and things like that start to affect all the things that we as individuals buy. But I think to have real growth in wages, which we haven't had for almost 30 years, would probably not be a bad thing for the economy, even though they may report it as increasing the consumer price index to some degree.
Bloomberg:                 Can I just follow that with are we too overly in love with the stock market combined with the globalization and the technological downward pressure on prices? In other words, companies, it's tough for them to raise wages and lower profits when the stock market will just crush their company stock price.
Tom Plumb:                And that has been one thing that's overhung the stock market is people suspecting that margins would start to decline after years and years of growing because of wage pressure and then possibly because of commodity pressure. But, I don't think that the stock market as a whole is going to necessarily go through a major correction until we see the Fed actually indicate that inflation is such a problem that they want the economy to slow down.
Bloomberg:                 I wanna just move on to euros and have a look at this bashing of Amazon that you mentioned here as well. All of these various companies in the past have been criticized for disrupting local communities, so you've been there and done that, haven't you?
Tom Plumb:                I think if you look in the United States over the years, you see that every time a new face comes in and puts some damage to local economies, to local merchants and – and there's a big political issue raised, so when it happened when Sears started to come, when Kmart, when Walmart, all of these companies had gotten a significant amount of criticism for how they were damaging the ways that we had purchased things in the past and there's some people left in the dust. I think Amazon is just another one of these innovative changes that people embrace and government may be upset with them, but they're going to overwhelm any of that upset because people are buying through Amazon. They want things cheaper, they want it more convenient.
Bloomberg:                 Tom, so I mean, you really, really rate this one, and of course as a lot of people do, any suggestions – perhaps got the best business model around. Who else do you like?
Tom Plumb:                Well, we like how Amazon is one symptom of the whole digitization of financial transactions, and we think that that trend is probably only in about the third inning. So, at the Plumb Funds, our largest holding is a company called VISA, which everyone knows, everyone uses, but every time you buy something online or you use some type of electronic or mobile purchasing mechanism, VISA has a significant market share of those transactions.
Bloomberg:                 So in a sense, in terms of investing, you think even in a defensive posture, go with the growth companies.
Tom Plumb:                Exactly. You know, the world changes and we all basically anchor with our most recent experiences or experience in our lifetime, but when you look at the makeup of things like the S&P 500 and look at the market capitalization, it dramatically changes over time.
Opinions expressed are those of the author or Plumb Funds and are subject to change, are not intended to be a forecast of future events, a guarantee of future results, nor investment advice. References to other mutual funds should not be interpreted as an offer of these securities.
Performance data quoted represents past performance and does not guarantee future results. The investment return and principal value of an investment will fluctuate so that an investor's shares, when redeemed, may be worth more or less than their original cost. Current performance of the fund may be lower or higher than the performance quoted. Performance data current to the most recent month end may be obtained by calling 1-866-987-7888 or visiting www.plumbfunds.com.
Click here for holdings and most recent quarter-end performance for the Plumb Equity Fund.
Click here for holdings and most recent quarter-end performance for the Plumb Balanced Fund.
Fund holdings are subject to change at any time and should not be considered a recommendation to buy or sell any security.
Earnings growth is not a measure of the Fund's future performance.
CATEGORIES
SIGN UP FOR THE PLUMB LINE
STAY UP TO DATE ON OUR CURRENT INSIGHTS AND PORTFOLIOS.