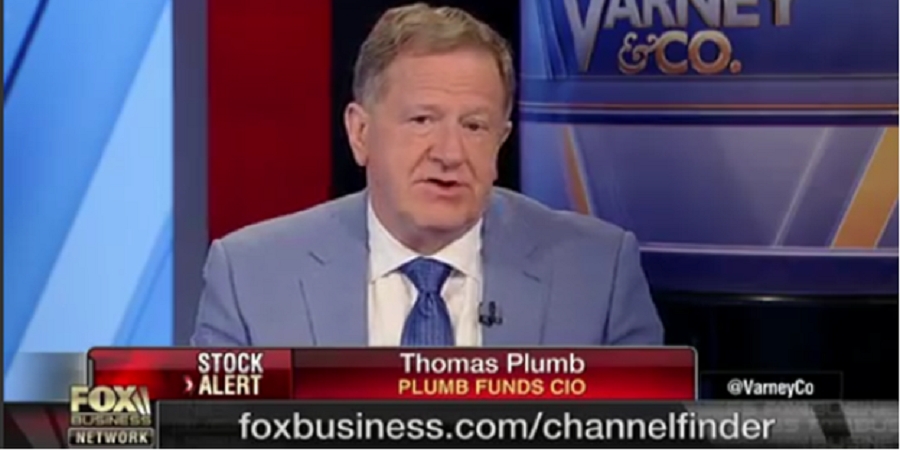 Despite talks of trade disputes, Tom Plumb  thinks there are some great opportunites in this investment environment, especially in technology and healthcare.
Opinions expressed are those of the author or Plumb Funds and are subject to change, are not intended to be a forecast of future events, a guarantee of future results, nor investment advice. References to other mutual funds should not be interpreted as an offer of these securities.
By clicking the link you are leaving the Plumb Funds site and entering a third party site. The Plumb Funds are not responsible for any information contained on the third party site.
Performance data quoted represents past performance and does not guarantee future results. The investment return and principal value of an investment will fluctuate so that an investor's shares, when redeemed, may be worth more or less than their original cost. Current performance of the fund may be lower or higher than the performance quoted. Performance data current to the most recent month end may be obtained by calling 1-866-987-7888 or visiting www.plumbfunds.com.
Click here for holdings and most recent quarter-end performance for the Plumb Balanced Fund.
Fund holdings are subject to change at any time and should not be considered a recommendation to buy or sell any security.
Earnings growth is not a measure of the Fund's future performance.
Gross expense ratio: 1.50%
Dow Jones Industrial Average ("Dow") is an unmanaged index of common stocks comprised of major industrial companies and assumes reinvestment of dividends.
NASDAQ Composite Index is a market capitalization-weighted index that is designed to represent the performance of the National Market System which includes over 5,000 stocks traded only over-the-counter and not on an exchange.
S&P 500 is an unmanaged index which is widely regarded as the standard for measuring large-cap U.S. stock market performance.
One cannot invest in an index.
Yield curve is a line that plots the interest rates, at a set point in time, of bonds having equal credit quality but differing maturity dates.
CATEGORIES
SIGN UP FOR THE PLUMB LINE
STAY UP TO DATE ON OUR CURRENT INSIGHTS AND PORTFOLIOS.