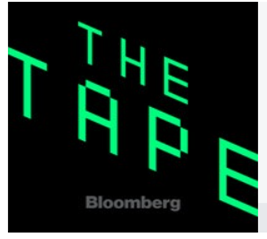 Tom Plumb, President of Plumb Funds and Portfolio Manager of Plumb Balanced Fund, discusses markets, investing, and the economy. Hosted by Paul Sweeney and Matt Miller.
Opinions expressed are those of the author or Plumb Funds and are subject to change, are not intended to be a forecast of future events, a guarantee of future results, nor investment advice. References to other mutual funds should not be interpreted as an offer of these securities.
Fund holdings are subject to change at any time and should not be considered a recommendation to buy or sell any security. Current and future holdings are subject to risk.
Past performance does not guarantee future results.
Mutual fund investing involves risk. Principal loss is possible.
Click here for holdings for the Plumb Equity Fund.
Click here for holdings for the Plumb Balance Fund.
Fixed income broadly refers to those types of investment security that pay investors fixed interest or dividend payments until its maturity date.
A commodity is a basic good used in commerce that is interchangeable with other goods of the same type.
Inflation is the rate of increase in prices over a given period of time.
A bear market is when a market experiences prolonged price declines. It typically describes a condition in which securities prices fall 20% or more from recent highs amid widespread pessimism and negative investor sentiment.
CATEGORIES
SIGN UP FOR THE PLUMB LINE
STAY UP TO DATE ON OUR CURRENT INSIGHTS AND PORTFOLIOS.