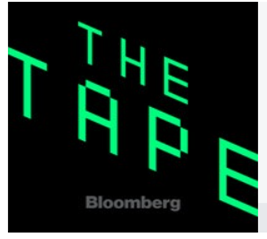 "A Look At The Markets" on Thursday, Oct 28th, 2021 hosted by Paul Sweeney and Matt Miller
Fund holdings are subject to change at any time and should not be considered a recommendation to buy or sell any security. Current and future holdings are subject to risk.
Opinions expressed are those of the author or Funds and are subject to change, are not intended to be a forecast of future events, a guarantee of future results, nor investment advice.
Click here for holdings for the Plumb Equity Fund.
Click here for holdings for the Plumb Balance Fund.
Past performance does not guarantee future results. Index performance is not illustrative of fund performance. Click here for Plumb Balanced standardized performance and here for Plumb Equity.
Indexes are unmanaged and it is not possible to invest directly in an index.
Earnings growth is not representative of the fund's future performance.
The S&P 500 is a stock market index that tracks the stocks of 500 large-cap U.S. companies. It represents the stock market's performance by reporting the risks and returns of the biggest companies. Investors use it as the benchmark of the overall market, to which all other investments are compared.
Growth stock is a company that tends to increase in capital rather than yield high income.
A value stock is a stock with a price that appears low relative to the company's financial performance, as measured by such fundamentals as the company's assets, revenue, dividends, earnings and cash flows.
Cyclical growth, as the name implies, is highly correlated with the economic cycle. Industries that are driven by cyclical growth tend to deliver positive returns during expanding economies and do poorly during a downturn.
Supply chain disruption is defined as "disturbance or problems that interrupt an event, activity, or process. A breakdown in the manufacture flow of goods and their delivery to customers.
Digital Growth is a systematic process centered around the modern consumer journey that unifies marketing, sales, operations, and IT to increase in website traffic, generate leads and convert those leads into loans and deposits.
Energy stocks are stocks in a company whose predominant business is the production or sale of energy.
Supply and demand is the amount of a commodity, product, or service available and the desire of buyers for it, considered as factors regulating its price.
A small cap stock is a company with a market capitalization of less than $2 billion. The market cap refers to the total value of a given company's total shares of stock.
Commodity is a raw material or primary agricultural product that can be bought and sold, such as copper or coffee.
CATEGORIES
SIGN UP FOR THE PLUMB LINE
STAY UP TO DATE ON OUR CURRENT INSIGHTS AND PORTFOLIOS.